This is a spinoff post from Emersyn Rose: A Birth Story. If you haven't read at least Part I you might want to do that first or else a lot of this post might not make any sense.
Hi. Welcome. Most likely you're here because you clicked the link in Part II of the birth story and I get it – you were reading along and you were like: "wait, wait, wait – you found out Ashley was in the hospital at like 3pm and then all of a sudden we're in the hospital at around 8pm??". So what happened…
So let's start here:
I think at this stage we've established that I, Reggie, am not always the best in stressful environments. I'm really only good for two things: to provide funds and comedic relief – that's pretty much it. I would like to think that when the time comes  I'll conjure up some kind of parental instincts that will just take over and, in that moment, I'll be able to get the 'K' out of the monkey's throat — if that didn't make any sense to you, you're probably not watching enough Friends.
Don't worry, I gotcha:
On the other side of the coin, I give her a hard time for the sake of comedy but in the real world, Ashley is the glue that holds this whole thing together. When you remove the glue it turns to poo.
We can examine this theory in two exhibits that also happen to make up the mysterious missing five hours of time in the birth story.
Exhibit A: The Hospital Bag That Never Was
You know how when you're pregnant and everyone is like, "Don't forget to pack your hospital bag", "Do it early"… Yeah, so we didn't do that. We had plans to do it but we just never got around to it.
And so now, here we are. Ashleys in the hospital and I'm alone, standing in the closet with nothing but a duffle and a dream – a dream where I pack the greatest hospital bag that's ever been packed. It's going to be huge. Believe me, it'll be packed with everything she could ever want. It'll be tremendous. We'll make hospital bags great again…
* a non-specified amount of time later *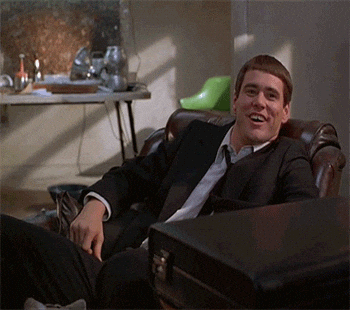 I got nothing. Well, actually, I had underwear. Nailed that. But in my defense, it's hard to pack a women's bag. Girls have so much stuff. There's too many options.
So, this had to happen:
Yes, she had to literally list out every single thing she needed me to pack for her. And the saddest part about this text is NOT that she had to list out everything – it's the first two words – "For me:". You know what's coming next, right?
Yep, packed my bag too…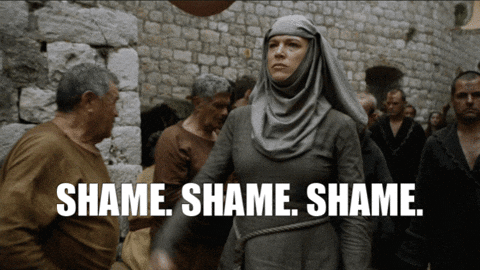 And don't forget the cat…
These are the types of things Ashley has to put up with when the environment gets a little stressful.
But wait, there's more…
Exhibit B: The Damn Cake
After packing the bags, it was time. I had no choice. I had to deal with the cake.
You'll all recall the text messages from Part I explaining how to assemble a cake box. These boxes are flat, thin pieces of cardboard that have a series of slits and tabs all over the place. It's a puzzle, really. You construct this puzzle by folding, bending, inserting, yada, yada, yada and when you're finished this thing can hold a pretty hefty cake. Got it?
Now, at this point I would like to point out that I am an engineer – a software engineer, but still. I solve complex problems everyday. And not to toot my own horn but I'm fairly good at it. Right.
After a fair amount of time (we don't have to get specific), my ultimate solution to assembling this box was to apply a generous amount of scotch tape to keep it all together.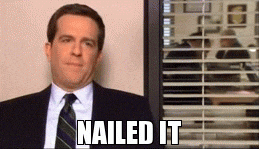 But I got a little ahead of myself.
These boxes are made so that the front flap stays folded down so that you can easily slide the cake in the front. (And for good reason). My brain thought, 'that's dumb, I'll just lower it in from the top'.
Facts about cakes:
Cakes are much heavier than you think
Cakes fit very snug in the cake box
The box leaves no room for man hands
Cakes are deceivingly difficult to balance………………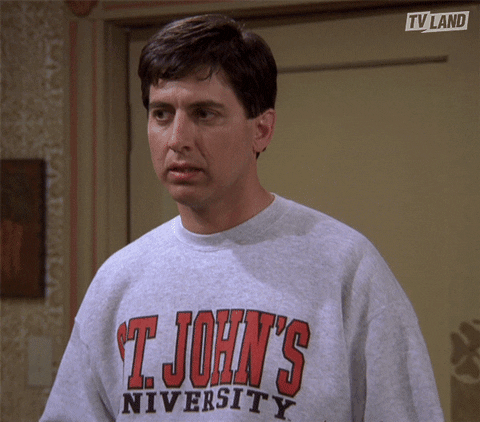 Sandra, celebrating your forty wonderful years on this planet, I'm sorry, you deserved better.
In reality, the damage wasn't that bad. But to me, who had to deliver the cake and collect payment, it felt like this:
I felt so terrible that when the birthday girl's husband answered the door I went on a tangent:
"Hi, I'm very sorry but I usually don't do this. I've never boxed a cake before and slightly damaged it when putting it in the box. Ashley is much more professional than I am and I really hope that this won't reflect negatively on her. She's in the hospital right now, and I'm just having a very difficult day and I'm really very sorry and you can have the cake for free and I just hope that you're still able to have a wonderful party… "
Then the husband, staring at me with a look of speechless confusion said,
"My wife usually handles all of this, so…"
And then it was awkward.
"…"
"…"
"Well, okay. Bye."
And then I drove to the hospital.
P.S. For the record, Sandra still insisted on paying full price and she said the cake was wonderful.
P.S.S. I'm not really that bad… I don't think? Ashley?
You can now return to your regularly scheduled blog post (Part II) here!
Thank you for reading 🙂